I'm excited to share a fun little gift I did for my team at work for the holidays! I have 30 plus team members and was looking for something I could give to show I was thinking about them. My company gives corporate gifts with cards we sign, but for that doesn't feel like a gift from me. They work hard all year and I really wanted to do something for them, but with 30 plus it couldn't be something elaborate. So, I made homemade cookie mix to give out. This is a perfect gift for anyone! Who doesn't love cookies?! It's not very expensive; even with the large number I made. These would make great gifts for teachers as well!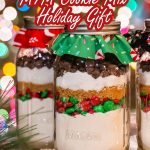 Ingredients
1 1/2 cups all purpose flour

1 teaspoon baking powder

1/2 teaspoon baking soda

1/4 teaspoon salt

1 cup Holiday M&M's

1/3 cup light brown sugar packed

1/2 cup granulated sugar

1-quart Mason jar

1 Cup Chocolate Chips
Instructions
The trick with assembling the ingredients is to take your time and do it gently so that you do not mix the levels or get the sides of the glass dirty. Use a paper plate as a funnel to make sure the flour does not dust the sides of the glass.
Step 1:  Add 1-1/2 Cups All Purpose Flour to Empty Mason Jar
Step 2:  Add 1 TSP Baking Powder, 1/2 TSP Baking Soda, 1/4 TSP Salt 
Step 3:  Tap Side of Jar to Level Ingredients 
Step 4:  Gently Add 1 Cup M&M's 
Step 5:  Add 1/3 Cup Light Brown Sugar and Pack Down w/Spoon to Level
Step 6:  Add 1/2 Cup Granulated Sugar
Step 7:  Add 1 Cup Chocolate Chips
Step 8:  Seal Mason Jar with Decorative Cloth 
Let's get to assembling the gifts!!
What you'll need for the jars:
Quart Mason Jars
Christmas fabric
Cardstock to print the instructions
To make the cute little fabric decorations, I cut the fabric in a 6 ½ inch diameter…actually, I traced a cereal bowl.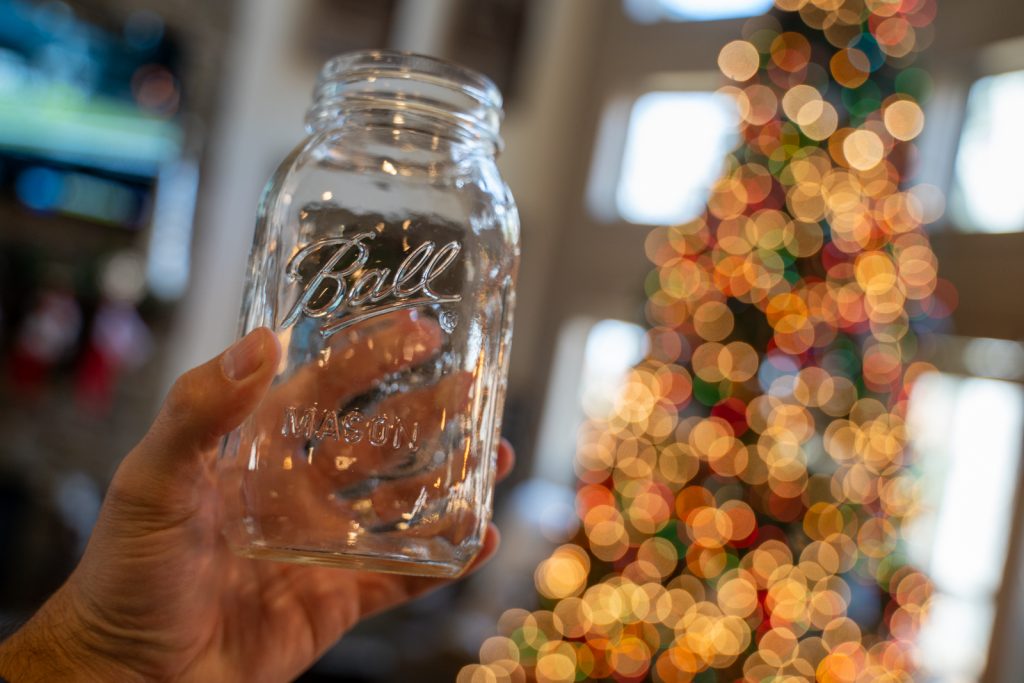 To assemble the jars:
Layer the flower, baking powder, and salt in the bottom
Place the Christmas M&M's in next. Make sure to place the in gently so they don't sink into the flour.
Next, add the brown sugar. I found that it was necessary to pack the brown sugar around the edge of jar to ensure the layers were defined.
For the next layer, add the white sugar. Pour this gently with a spoon so it doesn't leak through the brown sugar and keeps the layer.
I added more chocolate chips in the top since I had more room. Some people use tissue paper to fill the jar, but I would rather use chips.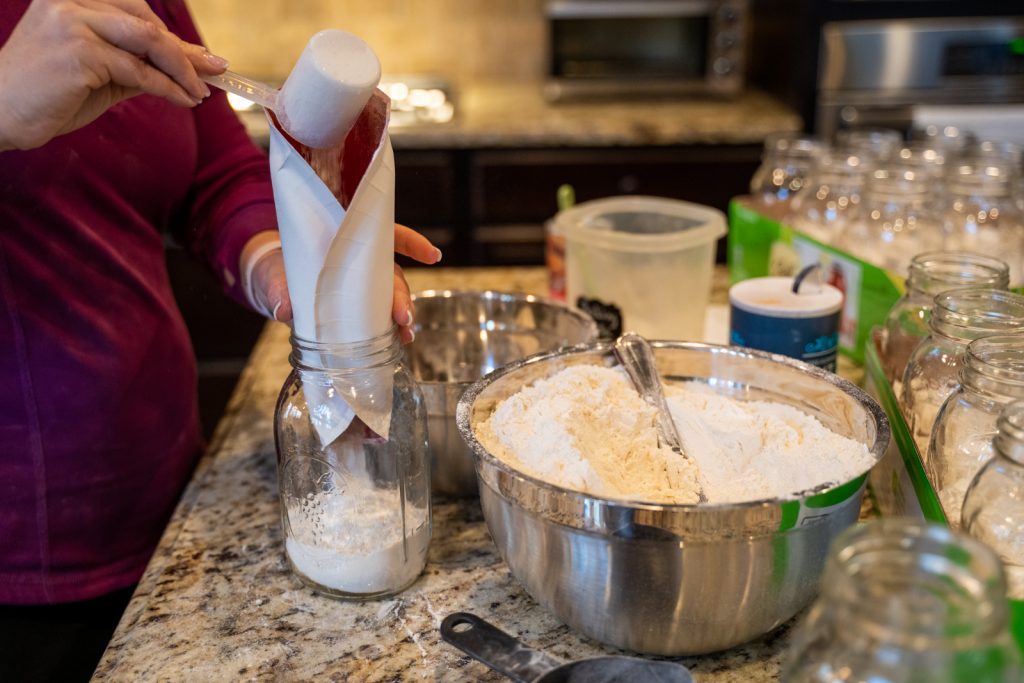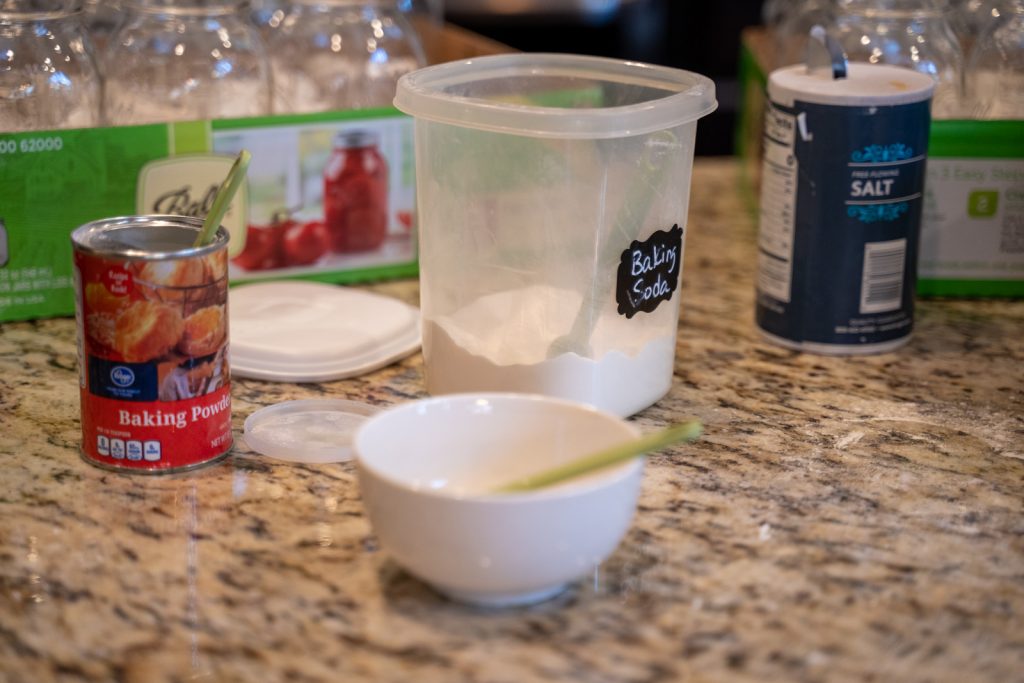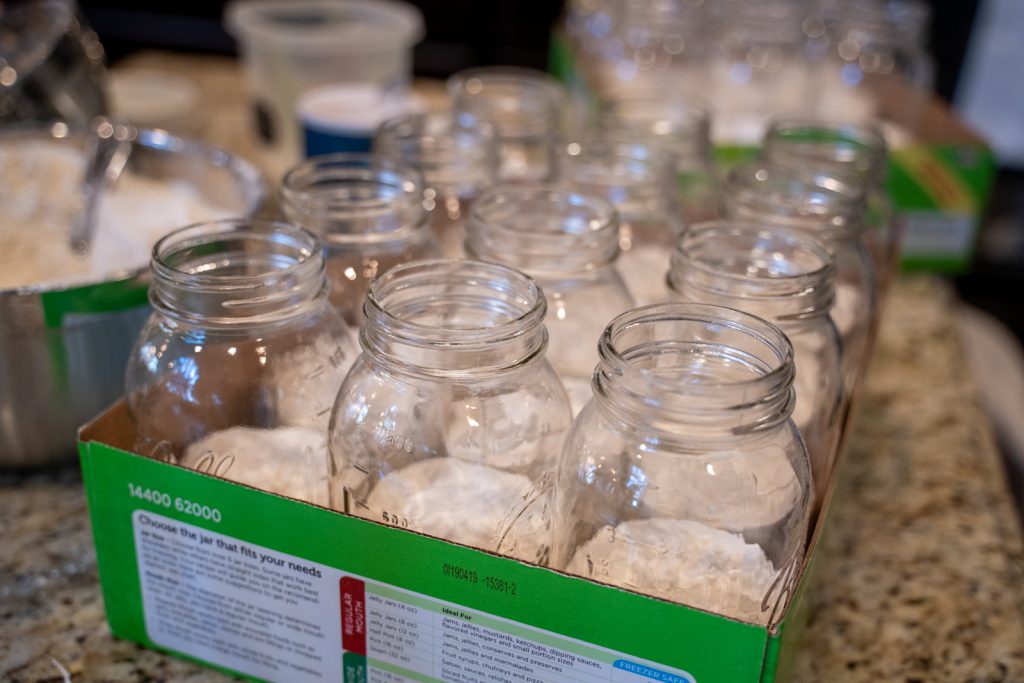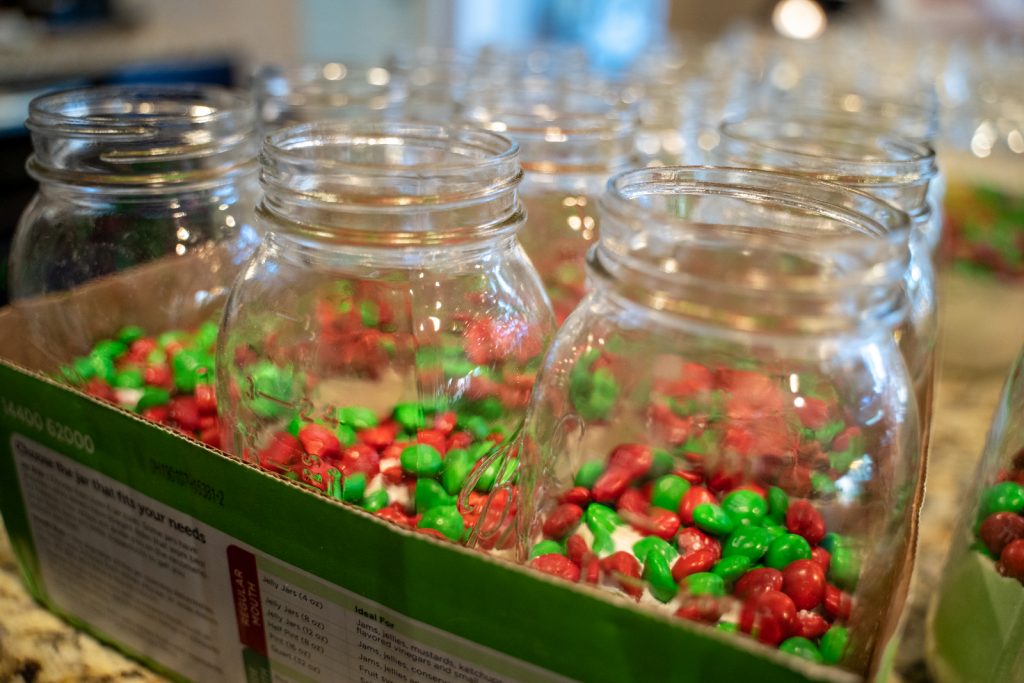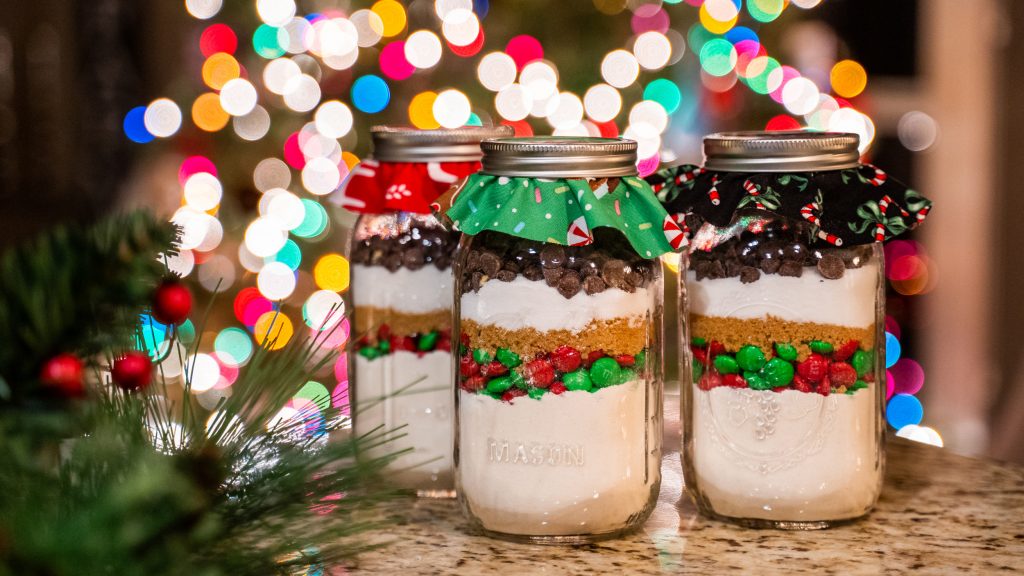 The Card of Baking Instructions
Print the instructions to give with the jars. You can use ribbon to attach the instructions or do what I did and just place the jar on the instructions at their desk. If you're sending this to school with a child, I would suggest attaching the instructions with ribbon.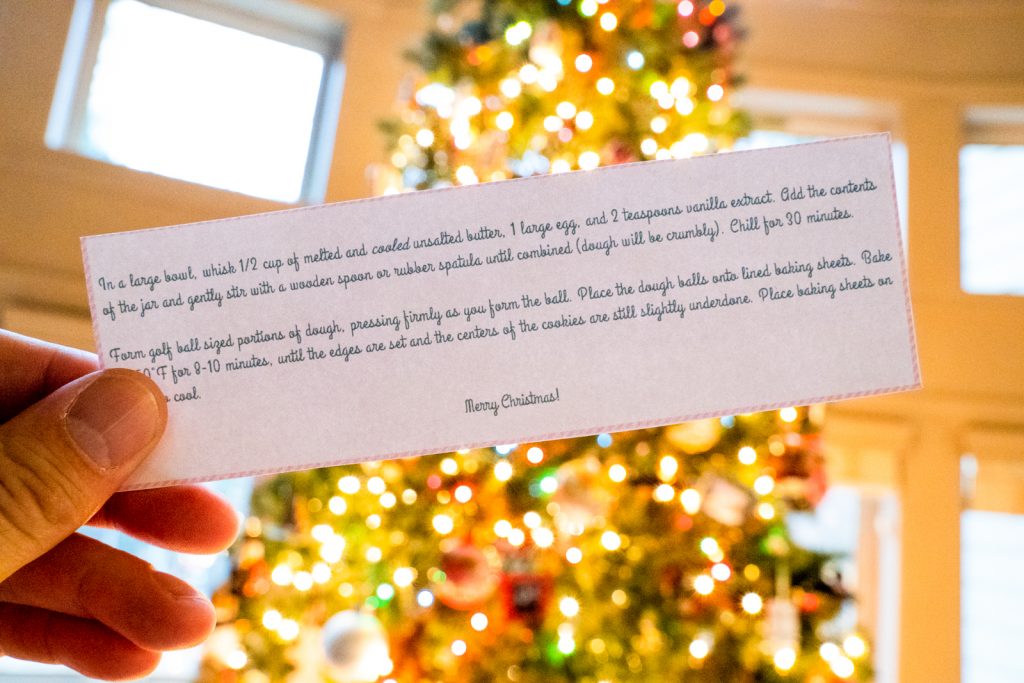 In a large bowl, whisk 1/2 cup of melted and cooled unsalted butter, 1 large egg, and 2 teaspoons vanilla extract. Add the contents of the jar and gently stir with a wooden spoon or rubber spatula until combined (dough will be crumbly). Chill for 30 minutes.

Form golf ball sized portions of dough, pressing firmly as you form the ball. Place dough balls onto lined baking sheets. Bake at 350 degrees F for 8-10 minutes until the edges are set and the centers of the cookies are still slightly underdone. Place baking sheets on a rack to cool

Merry Christmas! Lynne
What would I have done differently? I would have labeled what the mix was at the top of the instructions. I had a lot of males ask me what it was. 
And that's it! This is such a cute gift and everyone loved them! I love bringing a smile to my team's faces! I've already been thinking about different Mason Jar gifts I can do next year, so I'll share when I do it!