As I am progressing in my career, I always hear, "Outsource everything you can." Well, for some people that is not possible. Outsourcing to a nanny can be expensive; same with getting people to walk your dogs (we have 3 boxers!). I have spent a lot of time trying to figure out where I spend a lot my "home" time and figuring out what I can outsource. We cook at least 5-6 nights a week, so grocery shopping and cooking takes a lot of time. Enter the ability to outsource! I have found the Uber of grocery shopping!
Many stores have started doing grocery pickup and some even deliver. I choose the delivery option…we live in the metro Atlanta area and traffic is horrific…so 5-10 minutes waiting on someone to bring something to my car can really add 20-30 in traffic to my commute. My favorite grocery delivery service is Shipt. They go to multiple stores and if you order $35, there is no delivery fee. Side note: I've never paid a delivery fee.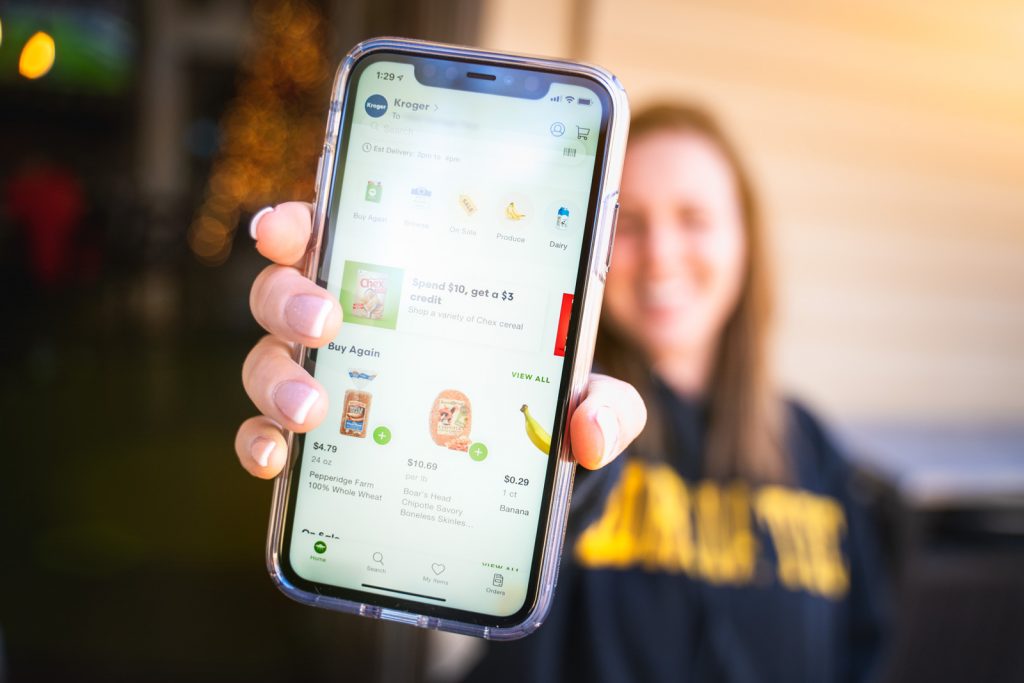 The Reasons I Like Shipt
I enjoy the list of stores (stores vary by area, so check your local Shipt App):

Publix
Kroger
Office Depot/Office Max
Petco
Costco – you don't have to have a membership!
CVS
Target

The tip you give goes straight to the shopper. They don't keep a cut for themselves.
The customer service is amazing! In the early years of using them, I had a few times my order wasn't selected by a shopper and I called customer service. They found me a shopper right then and gave me a credit for my inconvenience.
The shopper contacts me with questions while they're shopping.
It will travel with you!
About a year or so ago, Target bought Shipt and their goal is to be in every area that has a Target…you guys, that's everywhere!! This is huge when on vacation! This past summer my family went to the beach for our summer vacation to Florida. On the way down, I ordered all the food we needed for the week, including cold cuts, and had it delivered 30 minutes after we arrived. Who wants to spend vacation time grocery shopping?!?! Bonus: In Florida, Shipt delivers alcohol! Guess you has two thumbs and got Truly's delivered to me on vacation?? THIS GIRL!!!!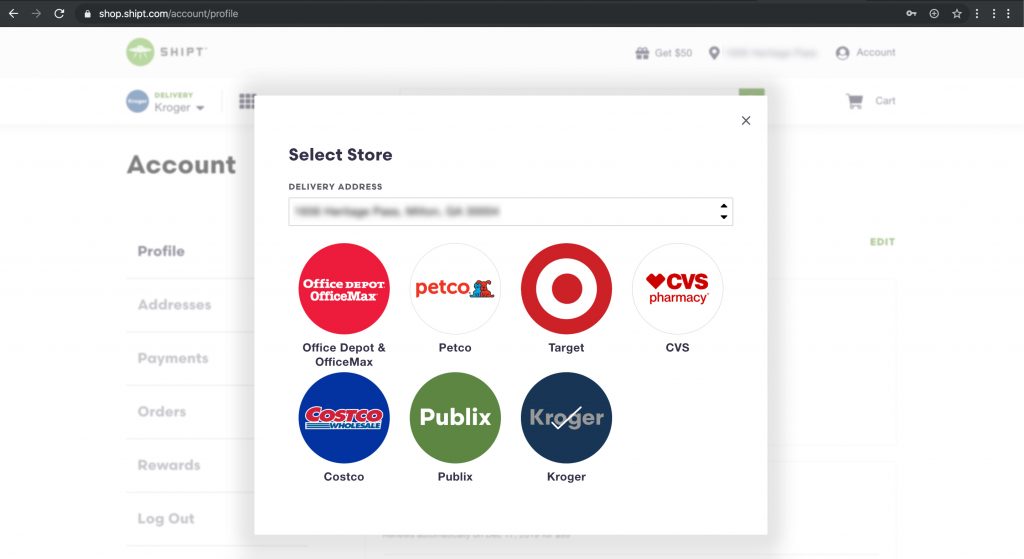 For my normal routine, I plan my meals a month in advance for my family and then every week I go in on Sunday and order my groceries from Shipt. I have them delivered, prep all the food for lunches and am ready to go to for the week. I really like the Shipt saves what you buy in one area so you can easily find it. Confession time: I have a really hard time finding things in the grocery store now because I haven't done my own grocery shopping in years!!
I often get questions about how much this cost and how they do with fresh food.
How much does Shipt cost?
In their help section, Shipt is very clear about their prices. There are slight prices differences in the app than in the store to cover the cost of getting the groceries. They quote that you will pay about $5 more on a $35 bill using the app than you will in the store. I don't know about you, but that is totally worth me not having to go to the grocery store! I will use more than that in gas! You can see the cost of every item when you select it, so I find it very easy to budget still.
For my family, we saved $500 the first few months using Shipt. I found that I really only got what I needed and what was on my list. I didn't fall into trap of walking past things and them jumping in the cart like they did when I went shopping myself. I have also found that I don't waste as much food. Since I don't have excess of things that were on sale, I don't push food into the abyss of the pantry to never been seen again…until I clean the pantry.
I find it much easier to budget with Shipt as well, because it adds the food up for me and I can remove items from my cart before checking out…and, I don't have to remember the cost and add in my head. Win Win!
Shopping for Produce with Shipt
I have never had an issue with getting bad produce or fruit. I have had shoppers ask the store to go in the back and get better produce or fruit; which I never would have thought of to do. There have been a few times that the shopper let me know the produce or fruit was bad and they recommended I didn't get it. I really appreciated the care taken when picking my food and decided to go with their recommendation.
Any downsides to Shipt?
I honestly haven't had a bad experience. To be completely transparent, the quality of the experience is really based on the shopper. I normally get a good shopper, and often times, the same 3-4 shoppers select my order. I have had a few shoppers who didn't contact me, and I always ask them to contact with substitutions, and took it upon themselves to substitute or who just got the wrong stuff. You can rate your shopper when you go to tip and give a reason why. I gave these a rating of 3 stars and got an email from Shipt apologizing and ensuring I wouldn't get those shoppers again.
So, I haven't figured out how to outsource everything, but I have definitely figured out how to stay out of the grocery store! Click here (http://share.shipt.com/mCWGt) to sign up and save 50.00 on your annual membership for Shipt and get your weekends back!!
Save $50.00 on your annual membership for Shipt by clicking here.